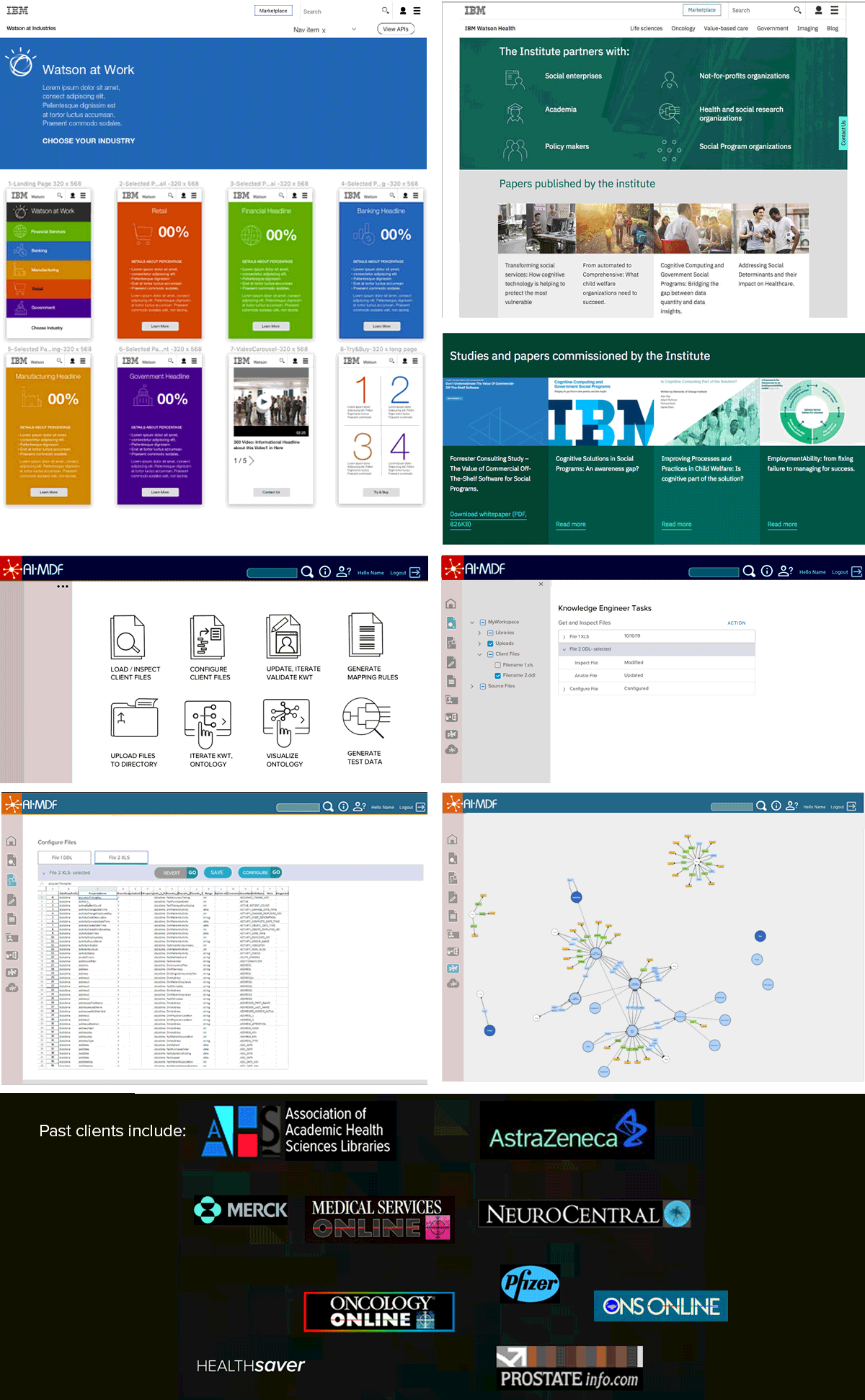 Working remotely with a global team: For

IBM Watson Health & Watson at Work

,
I researched the materials to create wireframes with unique content, according
to IBM templates, standards, colors, fonts, and styles.
The revisions and suggestions of multiple stakeholders were accommodated in subsequent iterations, and approved wireframes were transmitted to designers and developers
for web and mobile implementations.
For

ReactiveCore:

I designed the UI for AI-MetadataFactory – researching the field of ontologies as used in intelligent decision making of patient diagnosis. I started with the Knowledge Engineer task flow, and created a paper-prototype of the optimal task sequence, to be followed
with wireframes and UI visuals.